---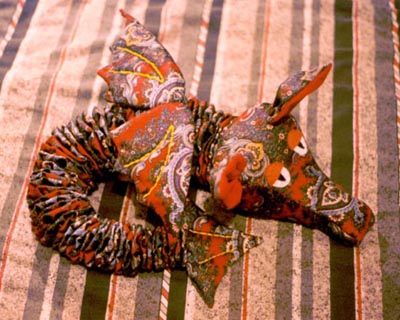 Snooze could be described as a sleepy bedtime Dragon, though he is technically a Suffolk Wyvern. He is always dozing, preferring the top of the record player (it's not used a lot)! He is most active at night when all the house are sleeping, raiding the fridge in search of Cadbury's chocolate and Virgin cola!
He is the first of the second generation of the 'family', so he hasn't left home yet! He is currently rather fond of my Jack Wolfskin T-Shirt but I get to use it at weekends - nice of him isn't it!
Suffolk Wyverns are the smallest representatives of the species. They have all the characteristics of Wyverns - only one pair of limbs, and wings - though their wings tend to be on the small side. That said, they still have no trouble flying if the need arises.
The Suffolk Wyverns get their name from the construction of their body. They have lots of segmented discs which run from their neck all the way to their spiky tail and look like Suffolk Puffs. These discs give these Wyverns an extremely flexible body enabling them, for example, to curl up very tightly when sleeping. They have pronounced ears giving them incredible hearing - they can even hear the bad dreams of children which they endeavour to scare away before they turn into nightmares.
The pattern is fairly easy, but don't underestimate the amount of time it takes to make all the discs. Otherwise the instructions are fairly detailed and simply enough to follow. You can make really sleepy eyes out of pieces of felt, or buy push-through button ones.


View the pattern
One last thing, when you come to print out the pattern DO NOT select the 'fit to page' option - the PDF has been designed to fit on both A4 and letter paper and if you select 'fit to page' then the size of the pattern will be too large.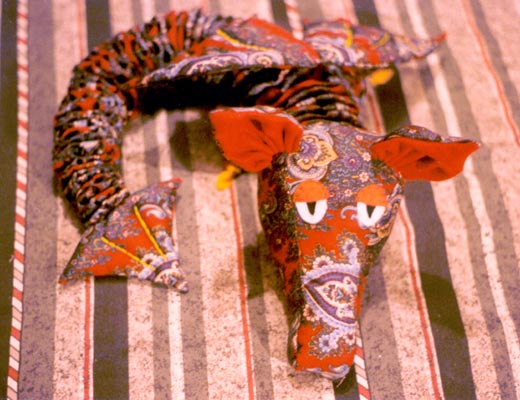 ---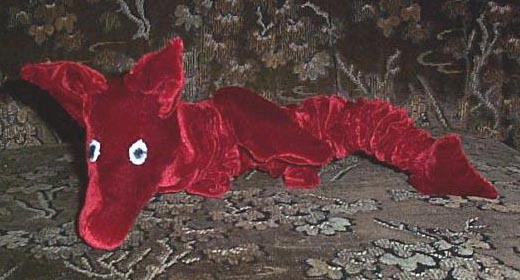 ---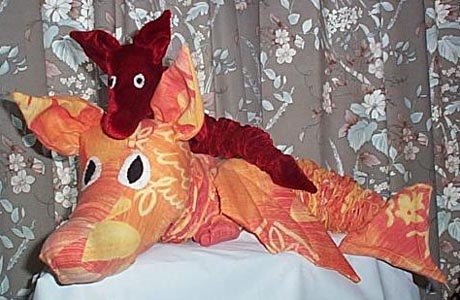 ---